Aggiornato il 30 Agosto 2021 da ilgiocointavolo
Jamey Stegmaier is President, co-Founder, Lead Game Designer, Lead Marketer, and Project Manager at Stonemaier Games and runs the day-to-day operations of Stonemaier Games, located in St. Louis, Missouri. Jamey designed Viticulture (!!!), Euphoria (!!!), Scythe (!!!), Charterstone, Tapestry (!!!), Red Rising, and Rolling Realms, and he has had a lifelong passion for playing and designing board games. He's a veteran of many successful Kickstarter campaigns and so kind to answer to our questions about board games diffusion.
What do you think is missing from board games today to spread?
That's an interesting question. One thing I'd like to see more of is games with great tutorials so you can open the box and learn as you play.
In your opinion, which obstacles does a newbie, that wants absolutely to try a good tabletop game, find from the moment of choosing it to the opening of the box (obstacles that prevent him to finally play that game) ?
For someone new to modern games, I think the first barrier (after a game has piqued their interest) is price point. If they get beyond that, the next barrier is learning the game and actually getting it to the tablet for the first time.
Do you agree with the philosophy of our website that it is important to spread the use of board games in all age groups and aggregation occasions?
Absolutely! A big part of the Stonemaier Games philosophy is to find ways to bring joy to all tabletops worldwide—it is a philosophy of inclusion and accessibility.
Could you suggest one or more boardgames that could do the miracle and create fun when there isn't and cohesiveness where there's division (according to your experience)?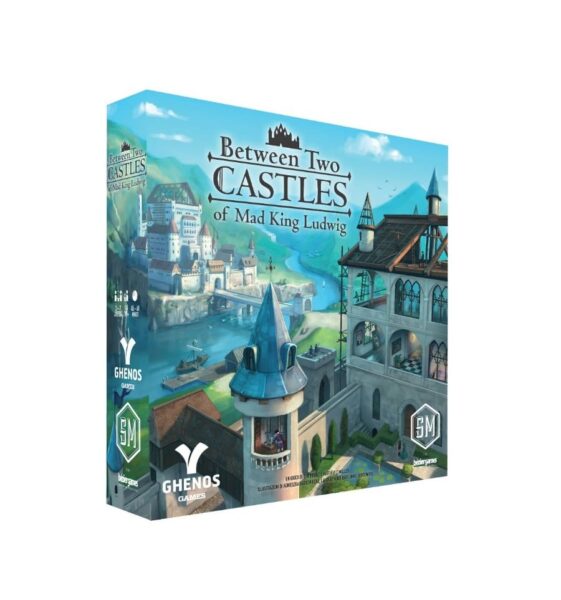 If you don't mind, I'll pick one of our games: Between Two Castles. I think it does a wonderful job of letting players compete against each other while still having them work together with other players. In Between Two Castles, you're drafting tiles (select 2 and pass them to the next player) and then you place 1 of those tiles in the castle on your left and 1 in the castle on your right. Those castles are shared with other players, so you must collaborate with them to build 2 great castles…because at the end of the game, you are represented by the lower scoring of your two castles. So you get to have this sense of satisfaction from building two wacky castles, and you're constantly working with two other people to make those castles as great as possible.
What is your favorite board game?
This changes all the time, but the last time I created such a top 10 list and the game I selected was 7 Wonders Duel.
How do you manage to find the time to play with it?
I love playing games—they're a huge part of my life. I schedule several game nights every week because they're important to me.
Can you tell us about your first experience with boardgames ?
I can't recall the very first board game I played, as I played quite a few games as a child, including chess, Scotland Yard, Labyrinth, Milles Bourne, poker, Risk, Key to the Kingdom, Monopoly, Magic, Dragon Dice, and hearts.